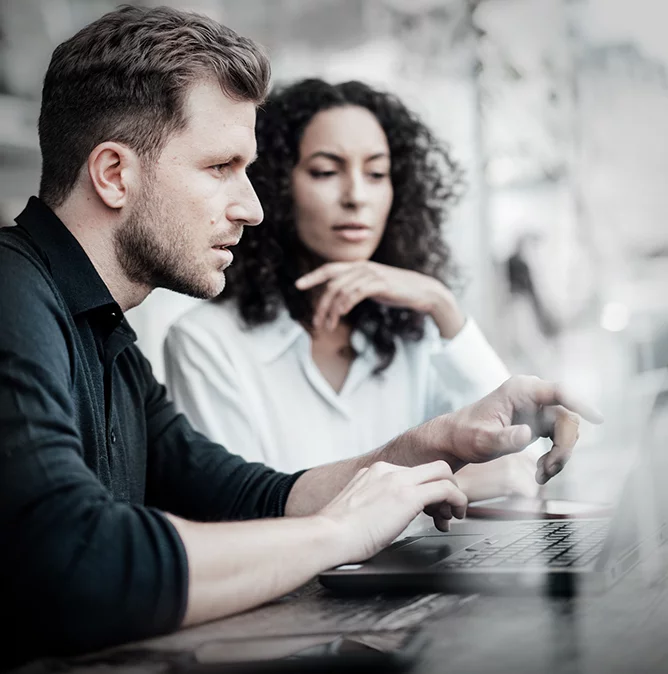 Are you reaching your goals?
We ensure our customers achieve the success they need – and we do the same for our employees.
Jobs
Working at Exactag is a mixture of facets
– We mix engineering, data science, and marketing. But this doesn't stop our experts from diving deeply into their areas of expertise.
– We work in one of today's most dynamic industries and are in touch with technologies and ideas that are shaping the future. But you won't find inflexible leadership, agency egos, or excessive working hours in our team.
– We embrace remote work as a natural part of our business. But we love our Düsseldorf and Duisburg roots.
Most positions at Exactag fall into the following disciplines. So if you consider one of them your home turf, keep reading – and get in touch.
Data science
Our engineering team's data scientists are real mathematical pros. They drive the development of our algorithms and operationalize all our analytical processes. You will also find experts working as analysts in our customer success team, focusing on reporting, analysis, and deriving insights for our customers.
Customer management
Account management at Exactag doesn't come without analytics. As our customers' primary point of contact, our analytical consultants provide them with strategic and analytical guidance. Their goal is to drive our customers' marketing performance and analytical maturity.
Technology
Tracking is technology—it's why we have so many tech experts on our team. Our support team's technical consultants help users manage implementations and tool configuration. When things get more conceptual and technological, our integration managers and solution engineers take over to define and set up the most appropriate tracking for our customers.
And behind the scenes, our engineering teams maintain and develop our backend and UI systems. They make sure that our platform keeps running and improving with relevant features.
"It's a great working atmosphere, and we achieve so much in our small team."
− Carina Marban
"I enjoy the independent working style, and I'm able to contribute ideas to help improve what we do."
− Marc Borjazin
"The young but very professional team, with fantastic and always helpful colleagues is the best!"
− Diego Ameijide Sanluis
"Exactag encourages me to think outside the box and offers me a wealth of challenges."
− Lisa Thomas