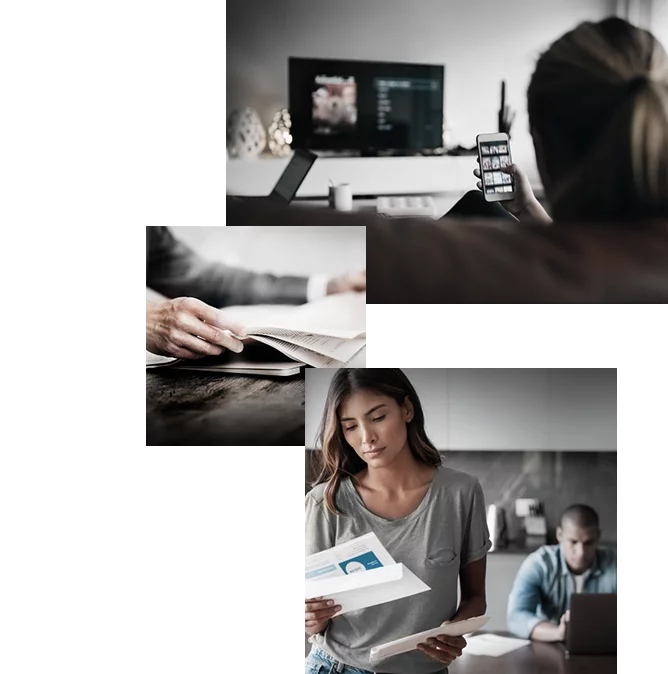 Attribution expand to offline
We offer the easiest way to combine data-driven attribution and media mix modeling. Our platform allows you to pragmatically combine attribution and MMM components.
Contact us
While it's a digital-first world, limiting your measurement to just online channels distorts your marketing decisions and effectiveness. Our modules allow you to extend your attribution's scope to include channels like TV and direct marketing.
This means you can quickly and easily integrate attribution and media mix modeling (MMM) to encompass digital and non-digital channels. And in doing so, you can overcome the expense, time-consuming setup and intensive data preparation efforts associated with a full-blown Unified Marketing Impact Analysis (UMIA) project. This smart alternative allows you to maximize your marketing effectiveness quicker and cheaper.
Three stand-alone modules are available so you can choose what's necessary for your business
1. Baseline
This module helps you focus on incrementality by identifying the incremental value each channel delivers to your overall campaign performance. Using historical data, we quantify base demand, seasonal patterns, trends, and business impact disruptions to create a baseline channel. By assigning a share of weekly conversions to this channel, you receive an updated evaluation for your online channels. This means you can work with the most realistic ROI numbers, ensuring you're making the best budget allocation decisions to achieve best performance.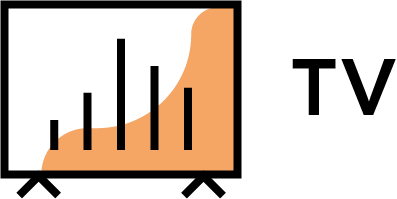 2. TV
This gives you insights into the uplift that your TV advertising has on your website visits and conversions. It allows you to drill down into the data across various dimensions, including spot type, spot length, and channel, to access the insights you need.
For German advertisers, you don't even need to provide your media plans. Thanks to our partnership with TV listening tools, we automatically receive details on every German advertising spot, so you can quickly start measuring the impact of your TV campaigns. And importing your media plans is easy if you need deeper insights into reach-based results and media cost integration.
This measurement goes beyond just linear TV. The module allows you to include Connected TV, Addressable TV, and the impact of digital channels so you can gain complete insight into your TV advertising effectiveness.
3. Direct marketing
For many businesses, print remains a key channel. This module allows you to measure the impact of your catalog mailings and direct marketing activities on online conversions. Results are integrated into a data-driven attribution (DDA) model, which you can analyze at multiple levels, including target segments and individual campaigns. And to ensure consistent reporting across your activity, results from your CRM systems can easily be integrated into our DDA.

Unlocking the value of measurement and attribution
While MMM and DDA have their advantages, applying both is difficult. Doing so is complex and time-consuming, while integrating data processes and results is often impossible.
Exactag has changed this. Our standardized approach to integrating MMM with our DDA allows you to take full advantage of what both offer. This means you can:
• maximize the value of your data by automating the data collection;
• ensure the consistency of your data and results at all levels;
• combine the granularity of DDA with the capabilities of MMM to deliver more meaningful measurement and attribution;
• avoid the randomness that comes from relying on MMM for purposes it wasn't designed for.
And setting up your UMIA is easy with the right partners. We provide our analytical partners, or your MMM service provider, with structured data for each online channel and then import the high-level MMM results. This provides an integrated view of your marketing activity, giving you complete control and allowing you to deliver activities that make a real difference to your business.